Shows her raw 'PUSSY' on social media again "Abena Korkor"
This might not come as a surprise to many people but it sad to report that, Nana Abena Korkor Addo has put her entire tonga on social media once again.
Abena Korkor has got many people thinking and worried about her for the past 4 days since she started sharing raunchy videos on social media.
But least did we expect that the worse was on its way. The young, intelligent and beautiful woman has finally put her Akosua Kuma on social media.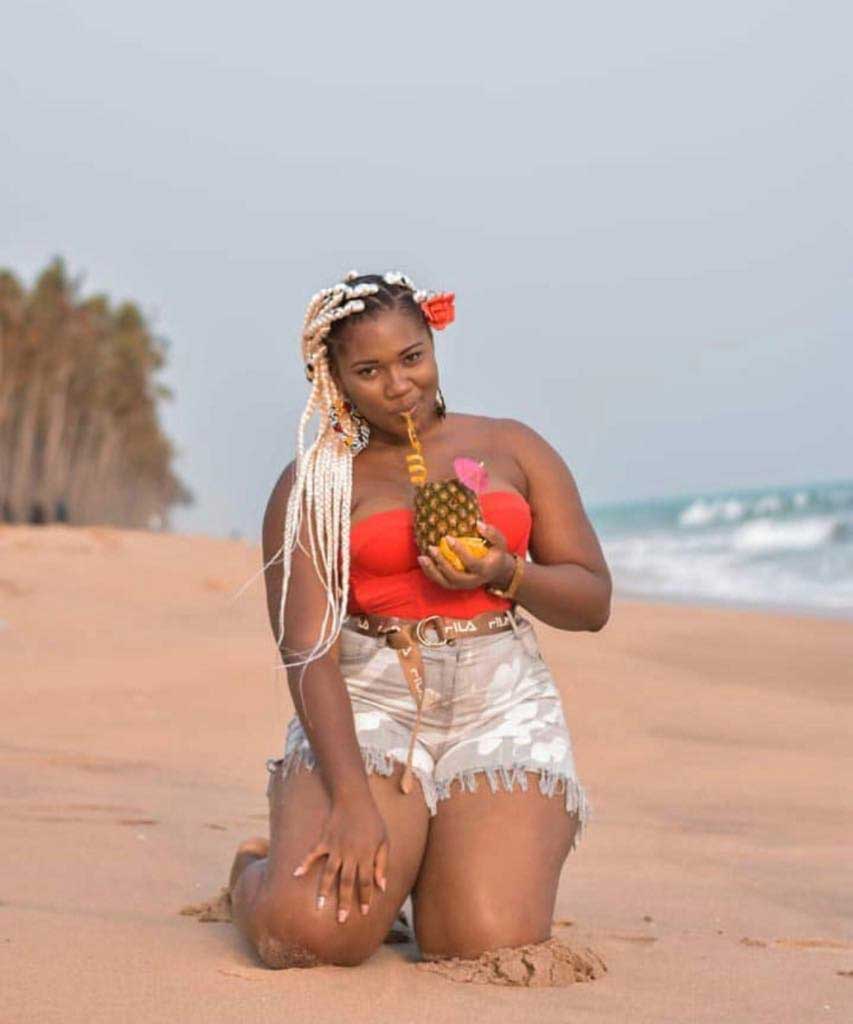 Korkor was dancing seductively in just her nightwear showing ample scene when she threw caution to the wind, opened her nightwear and show the world her goods.
She did not end there, she went ahead to lie on the bed and open her legs wide for the world to see what she has in between her thick thighs.
Just watch the video below and draw your own conclusions
WATCH VIDEO BELOW